New Voices and next steps!
November has been a whirlwind of a month!
First came the official release of The New Voices of Science Fiction, edited by Hannu Rajaniemi and Jacob Weisman. Spoiler: I'm in it!!
Description from Tachyon Publications: In this daring anthology of cutting-edge short stories, new science fiction luminaries including Rebecca Roanhorse, Amal El-Mohtar, and Sam J. Miller, are showcased with the rising stars that are transforming their genre. Discover exciting writers who are already out of this world, in this space-age sequel to the 2018 World Fantasy Award-winning anthology, The New Voices of Fantasy.
I'm among the …AND MORE! 😀 "Strange Waters" was originally published in Strange Horizons in April 2018, was reprinted with the Podcastle treatment in August 2019, and now has a gorgeous paperback home with fantastic company. Go, little story, go!
And in even more spectacular news (I've definitely buried the lede here, I know):
🎉🎉🎉I've just signed with a literary agent! 🎉🎉 🎉
I'm now one of the supremely pleased clients of Lisa Rodgers at Jabberwocky Literary Agency. That's right! To actually try to sell some of my samtastic books! Will my standard web handle finally become a reality? Well… stay tuned to find out. XD
All that said, the blog/newsletter will be fairly quiet on book news until there is book news to share. This part of the journey can be just as long as the whole rest of it, and I've got some strategizing and prepping and editing to do, but… woo! It sure is exciting to reach the next step.
Till next time!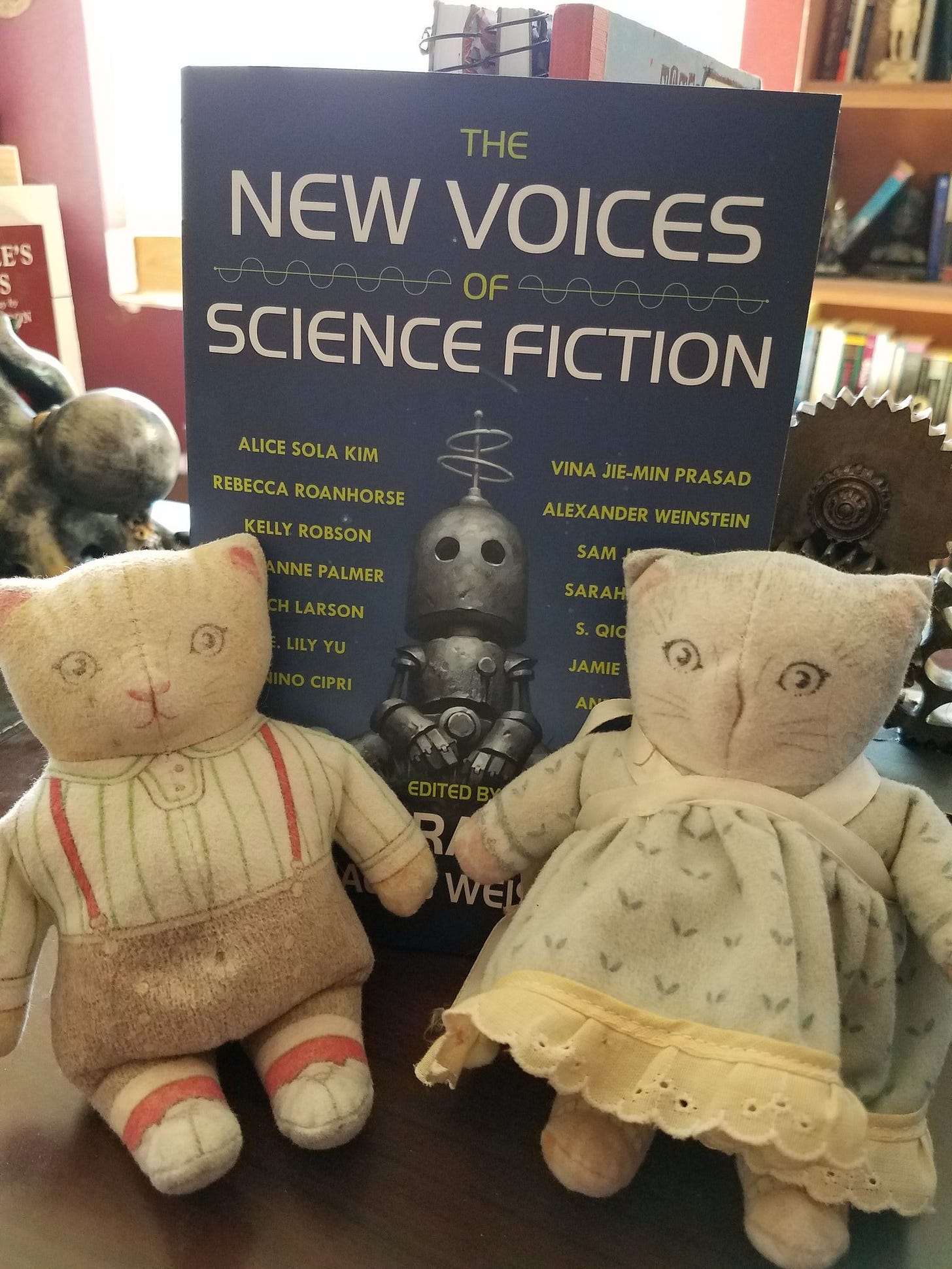 My proud parents. :')